Home Content Insurance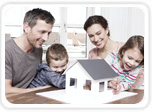 Introduction:
Unfortunate situations such as a fire, a pipe burst or theft can lead to the possessions in your home being damaged or destroyed. With Home Contents Insurance, you can rest easy knowing that you enjoy comprehensive cover against unforeseen circumstances.
To find out more on how ADCB can help you protect your home against a number of risks, please read or Home Protection Awareness Guide. The guide includes several handy tips on how to keep your home safe from damage and other useful information for both tenants and home owners.

Click here to read our Home Protection Awareness Guide.
What does Home contents Insurance Cover:
Principal cover:
Your personal items and contents of your home
Loss of rent or cost of alternative accommodation
Third party liability against personal injuries/property damage
Personal money and credit cards
Loss of documents (passport, driving license, work permit etc)
Other covers provided by the policy include:
Damage to contents when you are moving to a new home in the UAE
Death, permanent disability, medical expenses or body repatriation of a maid due to fire, theft, flood etc.
Optional cover:
Fatal injury benefit to the insured or spouse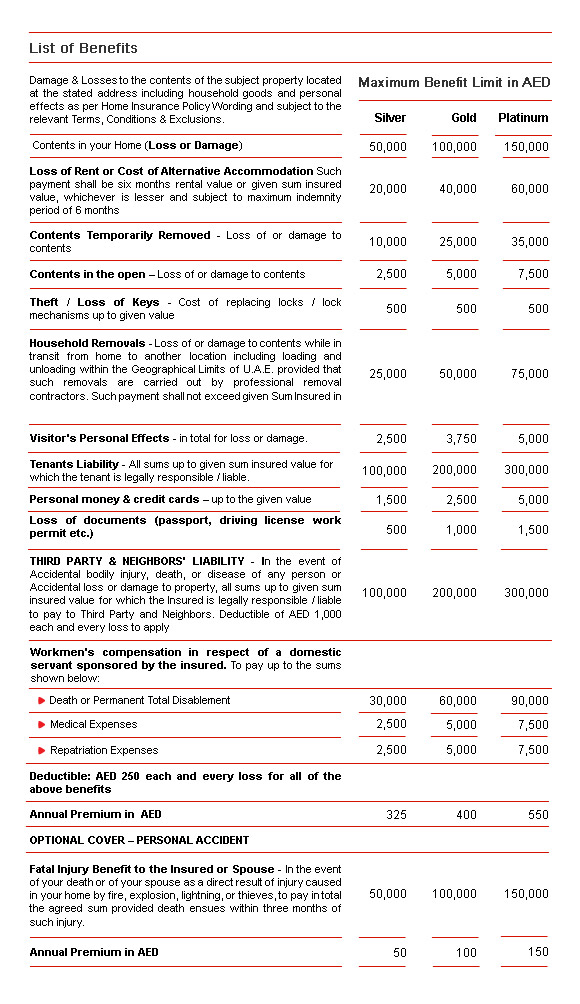 Apply for Home Contents insurance and enjoy complete cover for the precious belongings in your home.
*Terms & Conditions apply
If you are an ADCB customer and wish to subscribe to this product, please click here
3 Simple Ways To Apply
Call 800 2030
SMS HOMEINS to 2626
Insurance Products are made available to clients based on their need analysis and request. Home Contents Insurance product is underwritten by Abu Dhabi National Insurance Company (ADNIC) and issued subject to their terms and conditions. Abu Dhabi Commercial Bank (ADCB) does not offer insurance advice, nor does it manage, underwrite or issue insurance policies. ADCB is not responsible for rejected applications or claims by any insurance company. Premiums received by ADCB for insurance plans are not bank deposits.