International Mortgage Services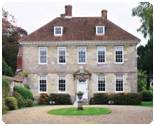 Are your property ambitions global?
ADCB introduces financing for properties in England and Wales.
Turn your dream into reality with the purchase of a home in one of the world's most vibrant property markets.
With ADCB, you have the following advantages:
Available for a number of purposes:
Available for owner occupation, holiday homes or buy to let investment. You can buy a property or remortgage your existing property to potentially obtain a lower interest rate or release equity
Available to a wide range of clients:
Available to salaried or self employed applicants who are UAE expatriate resident or UAE nationals.
Repayment period of up to 25 years – one of the best in the UAE:
A longer repayment period may result in lower monthly payments allowing you to afford to buy the property of your dreams.
Mortgage amount of up to 70% of the property value:
Get that perfect home now instead of waiting for your savings to grow.
Competitive interest rates* and flexible repayment options*:
Interest rates starting from 3.99% and pay up to 10% off your mortgage loan each year without any penalty.
*Terms and conditions apply
TouchPoints

TouchPoints Awarded on Loan Amount

200 TouchPoints will be earned for every AED 1,000 of loan amount.
Alternatively, visit one of our ADCB branches, or call our 24-hour Contact Centre on 800 2030 for more information.
*ADCB Consumer Mortgage Loans will be made available at the sole discretion of ADCB, subject to ADCB's terms and conditions and upon submission of documentation acceptable to ADCB.
*For assistance on existing Mortgage Loans, please contact :
Customercare.mortgages@adcb.com or alternatively, please call +971 4 3684582
IMPORTANT : Please mention your customer ID and current contact number (mobile) in your email and/or voicemail.

Locations of our Mortgage Loans Service Desk:
Dubai- ADCB, Ettihad Branch, Emaar Business Park, Building number 2
Saturday to Thursday – 8:00 am to 4.00 pm