Business Review
The Difference Is...
Performance
ADCB's business groups enable our clients and customers to prosper by helping them to achieve their financial goals and objectives whilst also driving sustainable and profitable growth for the Bank. Our business groups provide a differentiated, diverse range of excellent, customer-centric services to individuals, businesses and government institutions.
Consumer Banking, Wholesale Banking, Treasury & Investments, and Property Management comprise our four business groups. Within these groups, we offer a range of world-class products and services, including retail banking, wealth management, private banking, Islamic banking, corporate banking, trade finance, cash management, investment banking, corporate finance, foreign exchange, interest rate and currency derivatives, and project finance.
ADCB's strong financial performance in 2015 was driven by important contributions from these four groups. As a result of this teamwork and agility, the Bank achieved strong results in all major business segments, strengthened service to and relationships with our customers, introduced new product lines, and implemented several digitisation and other technological initiatives to operate more efficiently and better serve our customers.
CONSUMER BANKING
GROUP
WHOLESALE BANKING
GROUP
TREASURY & INVESTMENTS
GROUP
PROPERTY
MANAGEMENT
WORLD-CLASS
SUPPORT STRUCTURE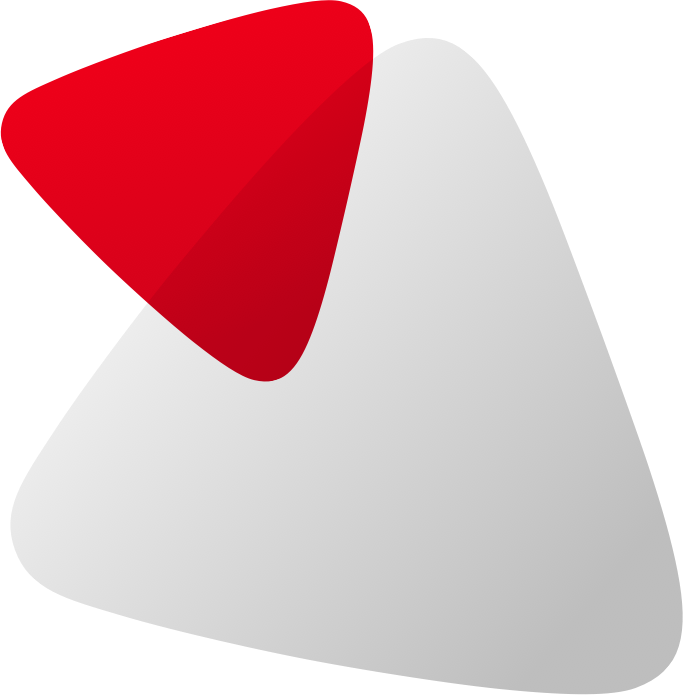 Consumer Banking Group
Our Consumer Banking Group (CBG) provides world-class financial services that help the people of the UAE realise their financial goals and life ambitions. Despite a challenging and competitive environment, CBG continued to grow profitably in 2015. Operating income rose 16% over the prior year, and net profit increased 36% year-on-year. Customer acquisition momentum was strong, with healthy loan growth (gross) of 10%. An increase in the customer base led to a 21% growth in the retail asset book, which comprises personal loans, auto loans, mortgages, credit cards and overdrafts to individuals. A 19% increase in credit card spend drove a 23% increase in outstanding balances.
CBG offers a comprehensive suite of conventional and Shari'ah-compliant banking products and services tailored to meet the needs of distinct customer segments that make up the diverse community of the UAE. Our broad array of banking solutions includes deposit and transactional accounts; personal and auto loans; mortgages; credit cards; and a wealth management platform covering proprietary and third-party investment products, third-party insurance, and brokerage services for local and international capital markets.
CBG's banking platform offers customers the convenience of a broad, sophisticated multi-channel distribution network. This includes 49 branches and three pay offices in the UAE, 304 ATMs, a 24/7 Contact Centre and leading online banking and mobile applications, tele-sales, and a feet-on-the-street direct sales force.
ADCB's proven, customer-centric strategy has helped build a sustainable and profitable Consumer Banking business. This includes the successful 2014 launch of simplylife, a unique value proposition for the mass-market segment, with a focus on making banking easier and more accessible. We opened the first simplylife Sales and Service Centre in the BurJuman Dubai Metro station. Its open layout offers multiple interactive self-service zones equipped with multimedia touch screens that enable customers to browse through product information and demonstration videos, and also to interact with ADCB relationship officers.
CBG also extended its offerings for high-net-worth individuals and families through the launch of ADCB Private at the end of 2015. ADCB Private offers holistic financial and succession-planning solutions, access to sophisticated global investment and capital market opportunities, tailored lending solutions, and bespoke services. ADCB Private Banking customer relationships are managed by qualified private bankers who have in-depth, multi-disciplinary experience supported by strong in-house research capabilities and a team of experienced analysts, product specialists and portfolio managers.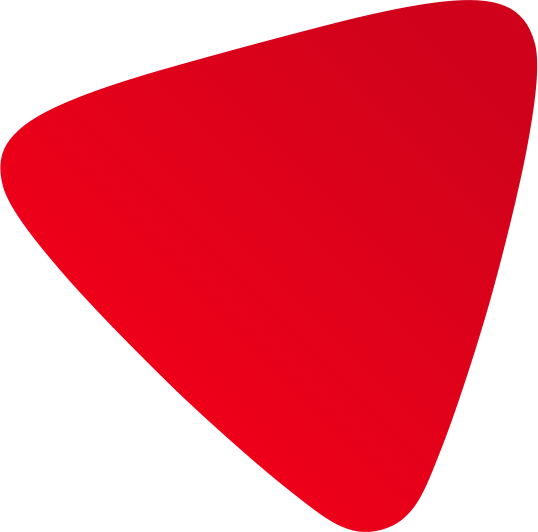 The biggest challenges in 2015 were a tough economic and operating environment, increased competition and rising credit costs. We effectively addressed these challenges through a focus on service excellence, driving volume growth in select customer segments, using technology innovations to make banking with ADCB even simpler and more convenient, and investing in risk-management capabilities and infrastructure.
In 2015, we continued to further improve our service excellence through the implementation of fast feedback loops. We listened to what customers said about their experiences with ADCB and then acted on this information to drive improvements in business performance and customer experience through a careful blend of people, processes, technology and marketing initiatives.
Our 2015 service initiatives included product-return policies for loans and cards, proactive customer alerts by email/sms regarding application status, process optimisation, and service-excellence training, all resulting in reduced process-turnaround times. These initiatives resulted in improvements to our Net Promoter Score (NPS) across customer segments.
Internet and mobile banking continued to grow, with the percentage of registered users reaching 55% for Internet banking and 29% for mobile banking. In 2015, we also launched a key technological innovation — instant, paperless, pre-approved personal loans, available online for existing customers from anywhere in the world.
Our online and mobile banking offer a user-friendly functionality and a superior service experience. Rather than having a product focus, we take a customer-oriented, needs-based focus, with menus that let consumers choose from a full array of options. Our strong and leading retail franchise in the UAE has been acknowledged and honoured by awards and accolades from eminent independent industry observers and authorities worldwide.
ADCB continues to offer many noteworthy and distinctive advantages for consumers. For example, we are the only local bank that offers Free Banking services to qualified customers. Our customer loyalty programme offers miles on both Etihad Airways (a co-branded programme) and Emirates Airlines (through conversion of TouchPoints, in addition to several other lifestyle benefits through TouchPoints).
As consumer behaviour continues to evolve and consumers expectations continue to rise, we will continue to offer the highest standards of service and customer-centricity. We are committed to deepening customer relationships through service excellence, increasing our portfolio of products, and digitising our offerings to enhance convenience and efficacy. We are committed to building on our strong and established relationships with existing customers whilst also attracting new customers, to deliver greater value to customers and drive continued growth.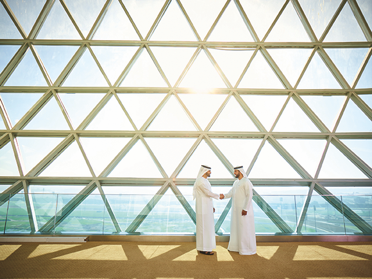 The Difference is Tradition
Islamic Banking forms an integral part of ADCB's offering, providing customers with fully Shari'ah-compliant financial solutions that are convenient and of the highest service quality, and which address a range of diverse banking needs. Whilst Islamic Banking offers our customers outstanding banking services consistent with their values, ethics and traditions, it is also a prime driver of growth for the Bank.
Islamic banking is growing worldwide and in the UAE, which has become the world's third largest Islamic Banking market. ADCB offers the largest Islamic Banking window in the UAE, with its size and growth comparable to many stand-alone Islamic banks. Our Islamic Banking business caters to the entire breadth of clientele, from large corporates to individuals. Our offering includes Islamic Active Saver Accounts, globally accepted debit cards, auto finance, home finance services and offshore banking.
Our Islamic Banking team remains focused on developing innovative products and services to meet customers' many and changing needs, whilst also staying true to the principles of Shari'ah, including transparency and integrity. To further grow Islamic Banking, we have been strengthening our sourcing teams. ADCB Islamic Banking also has strong social programmes, including support for many charitable causes.
Islamic Banking is a vital element of ADCB's offering to our customers and of our long-term growth plans. We are committed to providing superior, innovative Islamic Banking services for this growing marketplace in 2016 and beyond.

Wholesale Banking Group
Our Wholesale Banking Group (WBG) plays a vital role in the UAE's diversifying and growing economy, and in the performance of ADCB. WBG delivered year-on-year growth of 26% in operating income and an increase of 65% in net profit boosted by continuing improvement in cost of risk. WBG's net loans and advances (gross) increased 7% year-on-year to AED 89 bn as at 31 December 2015, with stronger percentage growth coming from small and medium-size enterprises (SMEs) and mid-corporate lending.
WBG serves SMEs, mid-corporates, large corporations, financial institutions, public enterprises and government institutions. Our high-quality services include cash management, transaction management, trade finance, corporate finance and investment banking. WBG is also responsible for ADCB's Indian branches and has representative offices in London and Singapore, as well as a selected offering through ADCB's Jersey branch.
Service is the hallmark of the WBG experience. In fact, it is a differentiating strength. We continually seek to improve turnaround time on lending requests and processing efficiency, including expanding the use of electronic channels. WBG's risk management approach is conservative and disciplined in terms of counterparty risk, lending structure and risk-return balance.
ADCB's cash management and client services are the key enablers for strong current account and savings account (CASA) growth. We have a record number of cash management clients across all segments, with payment automation now at 85% of all payment activity. Pro-Cash, our award-winning online transaction banking platform, saw a 39% increase in transactions in 2015, and has a record number of clients using the system. Much of our payments processing is straight-through, which reduces error rates and lowers the cost of doing business for both the Bank and our clients. World-class cash management capabilities contribute to our ever-increasing and low-cost book of CASA deposits to support ADCB's funding needs. In growing CASA deposits, we have focused on attracting liabilities that will not be rate-sensitive.
We have earned the loyalty of our cash management clients. More than 97% of the cash management clients who banked with us in 2011 are still customers today. We have also been able to grow deposits and attract new customers as part of our focused, proven business strategy. ADCB has also received numerous prestigious cash management awards over the years. In 2015, ADCB continued to benefit from its strategic banking relationships with Bank of America Merrill Lynch and Banco Santander. These institutions' clients who require services in the region can access ADCB's cash management and transaction banking services. This also provides access to a global network for our clients.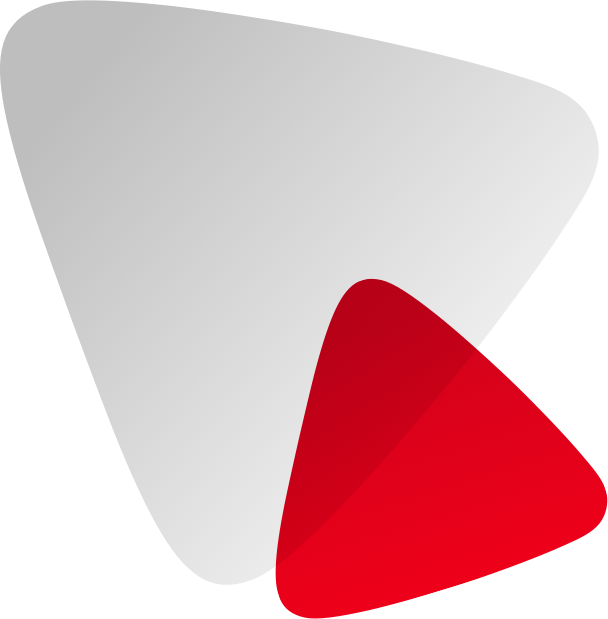 In 2015, WBG's investment banking unit helped close 22 transactions. Of particular note, ADCB is providing AED 2.3 bn in senior-debt project financing to Gulf Related for the Al Maryah Central mixed-use retail development scheduled to open in March 2018. This is a significant project for the UAE. The 2.3-million-square-foot regional mall will feature the first Macy's outside of the United States and the first Bloomingdale's in Abu Dhabi, along with other reputable retail outlets.
Trade finance had another good year, despite margin pressures. In 2015, we saw encouraging growth in the number of transactions and corporate clients served. Through diligent and meticulous work, we have re-engineered a number of processes to improve efficiencies and margins, whilst also further strengthening customer service. In addition, we have introduced new services, such as document preparation, to help serve our clients and grow our business.
We continue to grow in our mid-size corporate and SME businesses. Our team of dedicated relationship managers builds deep and long-lasting relationships with SME clients to comprehensively address their diverse needs. Through this approach, our loans to mid-size corporate clients increased by 42% whilst loans to SME clients increased by 21% in 2015.
We are building upon our excellent service to SME clients. We are increasing the number of cash-deposit machines and providing dedicated, branch-based SME staff in key locations. In May, we launched Purely Business, a public Web portal that offers expert advice to entrepreneurs on starting, financing and managing a business, and we launched a media campaign at the end of the year emphasising that ADCB remains open for business to SMEs in the UAE. We also have a dedicated SME call centre and a trade helpline staffed by a specialist team. As our SME clients grow, they are migrated to specialist mid-corporate relationship managers in a seamless process.
The challenges that ADCB's corporate clients face include the decline in oil prices and tighter credit and liquidity conditions in the UAE market. We have consistently and thoroughly monitored challenges whilst taking a number of steps to address them, including focusing on quality small- and middle-market lending whilst also materially reducing our exposure to corporate revolving-credit positions and exiting certain relationships. The decline in oil prices has also corresponded with a decline in pre-payments, helping to improve our return on assets. In 2015, we also realised improved recoveries, which helped us to improve our impairment position.
We believe maintaining delivery through our focused strategy, as well as our strong, established WBG operations and service levels, will enable us to sustain growth in 2016.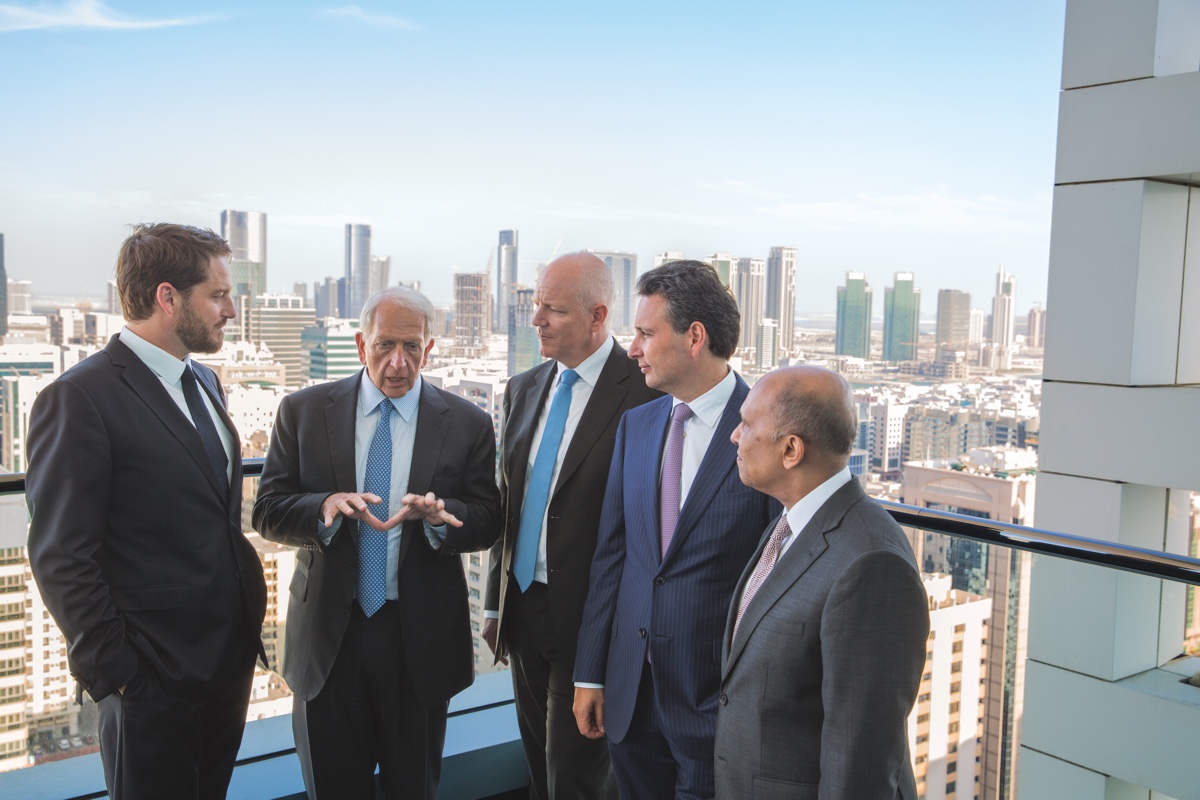 Treasury & Investments Group
The Treasury & Investments Group (Treasury) provides clients with tailor-made financing and risk-management solutions that facilitate access to local and international capital markets, as well as investment solutions and structured products that meet clients' needs. With an experienced team of specialists equipped with advanced systems and technology, ADCB provides world-class service and a comprehensive product range. It also manages the liquidity of ADCB to international standards.
Treasury continued its strong performance in 2015, with a net profit of AED 1,488 mn.
Working in close collaboration with external clients and ADCB business groups, Treasury continues to address challenges through creative and effective solutions. Treasury acts as the gateway for all financial-market transactions between ADCB and many regional central banks, sovereign wealth funds, and other banks and financial institutions. Treasury continues to diversify revenues through increased cross-sell activities.
Treasury provides clients with solutions in the following areas: foreign exchange, money markets, interest rate derivatives, fixed income, equity derivatives, commodity derivatives, structured products, structured treasury solutions, investment, and capital markets advisory services. In foreign exchange (FX), Treasury is a leading regional provider of FX Spot, Options, Forward, NDF and Swaps on G10 and GCC currencies.
Treasury also specialises in providing pricing and liquidity to ADCB's clients on all investment-grade bonds and Sukuks (Shari'ah-compliant financing instruments) in the secondary markets. It also facilitates bespoke solutions for asset-liability management, risk management and yield enhancement.
Treasury has been effective in helping to ensure that ADCB has a high-quality and liquid investment portfolio. As at 31 December 2015, the investment securities portfolio totalled AED 21 bn, out of which, the bond portfolio was AED 20.3 bn. Of the total bond portfolio, 88% was invested in investment-grade or better-rated bonds, and 64% of these bonds were rated A- and above by Standard & Poor's. Bonds amounting to AED 6.8 bn were scheduled to mature in 2016.
In 2015, ADCB issued AED 4.5 bn of bonds in the capital markets and concluded bilateral loan facilities of AED 2.9 bn along with structured financing of AED 1.4 bn, making it the most productive year for wholesale funding in the last five years. This also includes a very well received March 2015 transaction that raised USD 750 mn.
Treasury continues to introduce more effective and convenient ways to conduct business. In 2015, it launched FX-E-Commerce Portal, a pioneering e-commerce platform for foreign exchange that is already in use in 16 institutions, providing market-leading prices via Bloomberg and 360T.
Treasury has also enabled ADCB to manage its liquidity to high international standards for International Settlements and Basel III. ADCB maintains an adequate liquidity buffer over a 60-day stress horizon, twice the level prescribed by Basel III standards. In addition, Treasury continues to conduct regular and extensive stress tests for liquidity centred on capital and credit risk. We will continue to place extensive emphasis on these tests in 2016.
Property Management
Our Property Management business provides much needed services to the real estate sector of the UAE's economy. The Property Management business stands at the forefront of the Abu Dhabi real estate market and comprises the property management and engineering service operations of our wholly owned subsidiaries, Abu Dhabi Commercial Properties (ADCP) and Abu Dhabi Commercial Engineering Services (ADCE), as well as the investment properties and rental income of ADCB.
ADCP manages more than 2,100 buildings, comprising more than 53,000 residential and commercial units throughout the UAE on behalf of the Department of Finance of the Government of Abu Dhabi, and others. In addition, ADCP manages a rapidly growing private portfolio.
The units managed on behalf of the Department of Finance are part of a Government-sanctioned initiative whereby Abu Dhabi nationals are granted plots of land for the development of commercial or residential buildings. ADCE oversees the construction of those buildings, and upon their completion, ongoing facilities-management services are provided by ADCP.
ADCE provides a full range of building-design and construction property-development services, with a focus on high-efficiency and exceeding customer requirements for both the Bank's borrowing clients and external parties. This approach has helped make ADCE the partner of choice for complex medium- and large-size regional development projects.
In 2015, the Property Management business had a net profit of AED 208 mn. The Property Management business collected more than AED 3,110 mn in rent for its clients in 2015. It also addressed more than 105,000 service requests and resolved 230 landlord-tenant queries.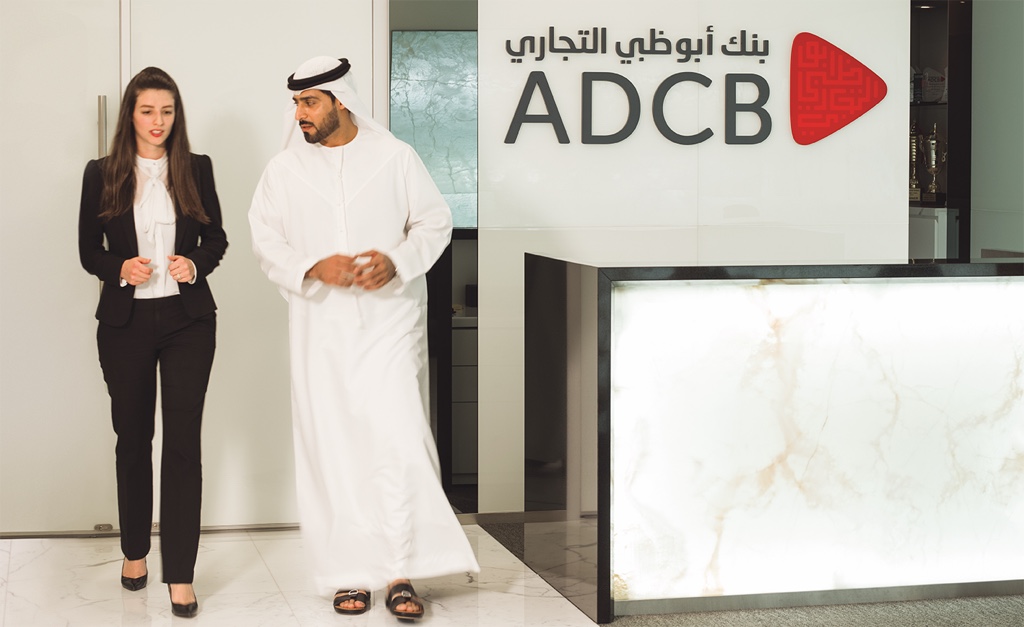 World-Class Support Structure Sustains ADCB's Success
ADCB's business groups are supported by a strong technology and operational platform run by a skilled group of professionals who provide a range of technical, processing and other support services. Those who serve our business groups have the same high standards and commitment to excellence when serving our customers through any number of channels.
GROUP BUSINESS SERVICES
Group Business Services (GBS) acts like the nervous system for ADCB's customer service and business performance. GBS comprises a number of key 'run the bank' and 'change the bank' support functions that keep ADCB's multi-faceted, complex operations functioning with reliability and agility so that the Bank can enter new service frontiers. Support functions include Group Strategy and Change, Technology Services, Group Operations, Corporate Services, Workplace Protection Services and the Itmam shared services centre.
GBS responsibilities include: managing ADCB's ATM network; providing teller services; managing investments in and the implementation of new technology platforms; keeping technology systems operating and agile; helping to protect stakeholders from fraud; operational risk management; safeguarding physical security; providing facilities and workplace management solutions; payment processing; and providing comprehensive online and mobile services to ADCB's customers. GBS consistently and effectively supports high operational volumes for one of the largest customer bases in the UAE banking sector.
GBS helped ADCB bring to market many exciting innovations, such as fully digitised in-branch account opening and biometric authentication, whilst also helping to streamline and simplify many procedures such as branch openings. ADCB's continuing investments in GBS have supported the creation of an in-house innovation laboratory and enabled the Bank to become a leader in mobile and digital banking, which is the preferred way of banking for our customers and a very cost-effective way for us to conduct business.
GBS continues to innovate. We are providing our staff with tools that enhance productivity, including an app for our Direct Sales Agents that makes their work more efficient and better harmonised with the Bank's branches and back office. We have also implemented secure mobile workplace solutions, allowing increased flexibility and productivity for our staff. GBS will continue to harness the dedication of our staff as well as technological and process innovations to help ensure the continued success of ADCB.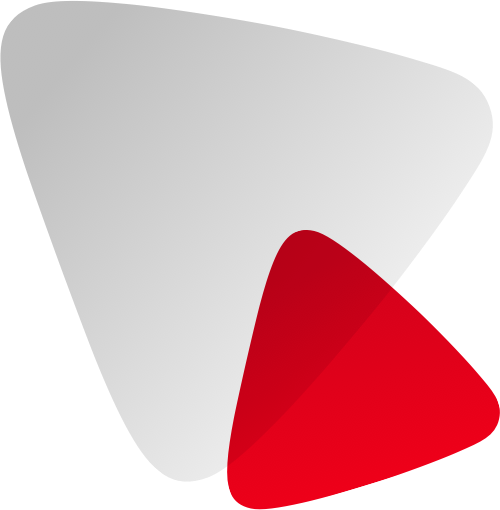 HUMAN RESOURCES
ADCB employees embrace the Bank's commitment to ambition, discipline, customer-first service and excellence at all times. Our employees share a commitment to hard work and to the highest standards of integrity. We are continuous learners who grow professionally, supported by our culture of innovation, which we believe is essential for superior customer service. Our employees are also dedicated team players who work closely together in branches, business units and across the Bank.
Attracting, developing and motivating such talent is vital to customer service and the Bank's success. Towards that end, Human Resources (HR) continues to be an integral partner with the Bank's business groups. HR strives continuously to strengthen ADCB's high-performance culture as a key to delivering the Bank's value proposition to customers, employees and other stakeholders.
We diligently attract and select the best available talent from diverse backgrounds. Currently we employ over 5,000 professionals and our diverse workforce includes over 70 nationalities. UAE nationals represent 40% of the workforce.
In 2015, we implemented two significant initiatives. We enhanced our performance-management process by incorporating an appraisal rating scale that is more effective in differentiating and rewarding high-performing team members. Second, we implemented a Bank-wide project that consolidated our grading structure into a reduced number of job bands, including the introduction of the "job-family" concept, which led to greater simplicity and operational efficiencies.
These strategic initiatives empower our people to take charge of their development and careers, whilst also ensuring more targeted and structured assessments at career transition points. The result is a stronger link between performance and rewards.
HR maintains its high standards by constantly monitoring its service levels using the same Net Promoter Score (NPS) methodology that the Bank uses to measure external customer service. In recruiting and selecting talent, for example, the department functions like a recruitment agency. HR has a dedicated key account manager and a supporting team responsible for serving each major business group. This allows our talent needs to be addressed by teams that are fully conversant with our business objectives and culture, whilst also keeping recruitment costs under control.
HR has proactively implemented systems and practices that help the Bank retain and develop our talented and hardworking people. As part of our culture of openness and transparency, employees receive a comprehensive Total Rewards Statement that shows the many benefits available to our employees and the related investments made by ADCB on their behalf.
In addition to helping attract and retain quality professionals, HR plays an important role in facilitating smooth leadership transitions. This helps to minimise business disruption and to maintain exceptional customer service.
Executive continuity has been a hallmark of ADCB. At the end of 2015, the average time of service of an executive manager was nine years. These executives also have an average of more than 20 years of banking industry experience.
HR is also helping our business units work better together. It is training employees in cross-functional skills so that business units can interact more and customers can be better served.
Our Tamooha programme takes an innovative approach to advancing the goals of our Emiratisation initiatives. The programme broadens the career horizons of Emirati women, whilst also expanding the pool of available talent for ADCB. It offers Emirati women a part-time, highly digitised, women-only work group, along with the opportunity to work from home. Tamooha provides the dual benefit of providing employment opportunities for Emirati women in a manner consistent with their values whilst also developing a new source of talented and motivated employees for the Bank.
In the past year, we have enhanced the Tamooha programme, expanding its original primary focus on data-entry roles to include more sophisticated jobs and individual competencies. Participants now have opportunities for customer interaction through survey calls aimed at assessing the level of service delivered by ADCB. Tamooha now has a workforce of 143 women, 58 of whom joined in 2015.
Through Tamooha and many other programmes, ADCB has cultivated high-calibre, customer-centric staff throughout the Bank. This results in excellent customer service, innovation and collaboration on the best ways to get things done for customers — and enduring, sustainable value for all our stakeholders.